I HAVE A DISEASE. AND I'M A BETTER MOM BECAUSE OF IT.
Things are finally starting to get back to normal around here. And I'm so happy for that. All this moving has had me stressed! But, you have no idea how much of a relief it is to be blogging again!

Today, I'm actually sharing a post on my pal Raewyn's blog, Be a Warrior Queen!! I'm super stoked about this!

I actually found Raewyn's blog because she included me (yes, me!) in her blog roladex and she mentioned me as one of her faves! I was honored to say the least! So, needless to say, I was flabbergasted (<– haha such a funny word!) when I got the chance to write for her blog!

Here's a little sneakity sneak sneak of my post…
Sometimes, I think about Lupus, and I'm just like…. 'efffffff'!

Like, living with Lupus is definitely not the most enjoyable thing in the world.

Don't worry. This isn't a ranting, complaining, woah-is-me post. This is Warrior Queen moment of fame, remember!

Even though I sometimes most times hate living with Lupus, I am also thankful for it.

Yes, you heard me right!

I'm thankful to have Lupus for this one specific reason… Lupus has helped me to be a better mother.
To read the rest of this post, How Lupus Has Helped Me to Be a Better Mom, click HERE!

Blogging is all about community, and if it weren't for the blogging community, Raewyn and I would have never crossed paths! I'm so grateful for the opportunities and connections that blogging has presented. So, make sure you take advantage of this community and hop on over to Be a Warrior Queen and show my girl some love!
BLOGLOVIN | FACEBOOK | TWITTER | PINTEREST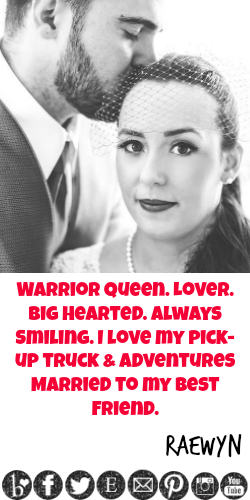 With Love, M&W.