Make a Difference
---
Help Us Find a Cure!
Bird is the word! Or in this case, Lupus is the word. Raising Lupus awareness is easy! This is your opportunity to support the cause.
[Tweet "'We delight in the beauty of the butterfly, but rarely admit the changes it has gone through to achieve that beauty.' -Maya Angelou #lupus @MommieandWee"]
---
As I mentioned in this post about getting involved in your community, I am an active part of the Alliance for Lupus Research. I am working with in the Dallas area to host the 10th Annual Walk with Us to Cure Lupus! But, in order to make it a huge success, we need your help! Click HERE to donate to the Alliance for Lupus Research! 100% of the funds received by the ALR will be used to further Lupus research in hopes of finding a cure for the disease. Any little bit helps and is greatly appreciated!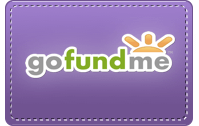 If you are in the Dallas area and would like to learn how you can get involved, click HERE to shoot me an email! I'll be happy to chat with you!
With Love, M&W.
You can also learn about more ways to get involved by following me on Facebook, Twitter, Pinterest, Google+, and Instagram!
[jetpack_subscription_form title="Keep it comin!" subscribe_text="Keep up with the craziness that we call life." subscribe_button="Yes, please!"]
---
If you enjoyed this post, you might also like…