Get Involved
---
Make Connections within Your Community!
Plug into your lupus outlet, pun intended. There are plenty of outlets out there, you just have to get involved! Check out a few of my favorites.
---
Of course, we had to start with ourselves! We love to stay connected to our followers in every way possible! Join our mailing list to get updates on living with Lupus and ways to get involved!
[jetpack_subscription_form title="Keep it comin!" subscribe_text="Keep up with the craziness that we call life." subscribe_button="Yes, please!"]
You can also check out our #LupusWarrior Pinterest board. I post great content to stay informed and inspired!
---
I think the title says it all. This is a great organization with an even greater mission. You can get involved by hosting your own fundraisers and more!
I actually have done something similar, with the Mom For a Cure fundraiser. You can donate HERE. 100% of funds generated will be used to host the Dallas Walk With Us to Cure Lupus, which I am assisting in planning. You can find out more information about the walk and how to get involved HERE. If you are in the Dallas area, we would love for you to come out and walk with us! If you aren't in the area, you can still contribute by making a donation! Every little bit helps!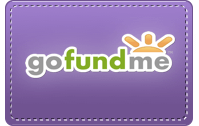 ---
This organization is amazing. They offer so much information to teach people about Lupus. They have provided countless hours and dollars that have been put towards lupus research. Find a chapter near you to get plugged in. They offer support groups, rallies, and a whole lot more.
---
Bringing UNITY to the lupus commUNITY. They started the whole "L Hand Sign" Campaign! Haven't heard of it? Well, now you have!
---
I hope you can use these resources to get connected in your own community.
With Love, M&W.
You can also stay connected by following me on Facebook, Twitter, Pinterest, Google+, and Instagram!
---
If you enjoyed this post, you might also like…
| | |
| --- | --- |
| | |